Negativity leads to nowhere.
And when there is literally nowhere to go (such as in prison), you can quickly turn things into a nightmare with the way you think. I'm surrounded by both positive and negative inmates. There is one key difference between the two; acceptance.
Positive inmates have accepted that their old lives are over. They've let go of who they used to be. They do not constantly dwell in the past, and don't let it occupy their mental space. Positive inmates are more concerned with making the present moment productive for the future. Optimism grows from this structure.
They're taking courses, building content, working on themselves physically and mentally, connecting with family, tutoring other inmates, learning a new trade and so forth. Positive inmates build new identities. The positive inmate uses their mind as a tool to make the present productive and enjoyable.
The positive inmate does not obsess about the future, as that is also out of his control. That's not to mean they ignore the future, but obsessing over the future does nothing to advance your goals. By focusing more on what you can do right now, you feel more of a sense of control and you prepare for a better lifestyle.
The positive inmate has a zest for life which is increased and built upon by his current purposeful actions. You can actually enjoy the process of rebuilding yourself. Every moment is precious and full of opportunity. Even in prison.
The positive inmate does not waste time. These moments will eventually turn into an experience, and this experience will lead to a new identity. This new identity will lead to changed lifestyle. Depression, anxiety, unhappiness, and negativity; are often rooted in how you think. The less you focus on the present, the longer it will take for you to form your new lifestyle.
As in inmate, how you think is something that still belongs to you. You control your mind, and you get to decide how you want to react to the present. Use that power positively!
Until next time,
Shan Sultan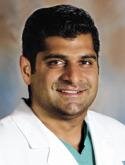 Shan Sultan worked as a medical doctor for 10 years before receiving a 48-month sentence for conspiracy to commit healthcare fraud. Shan was designated to Lewisburg Camp.          
TALK TO DAN TO FIND OUT IF WORKING WITH OUR FEDERAL SENTENCE REDUCTION SPECIALIST TEAM IS A GOOD FIT FOR YOU. CLICK THE BUTTON BELOW TO SCHEDULE YOUR FREE CONSULTATION.