I am going to post exactly what I did today. It will be more like a journal entry, but I hope that it may give those individuals who have to report to a prison camp some peace. I know that during my pretrial/pre-sentencing/pre-surrender phase, reading blogs about a daily schedule gave me some peace.
So here is what did today on Friday September 4, 2020…
5:45 am: I woke to my watch alarm. I grabbed my toothbrush and tooth paste from my locker, wrapped a towel around my neck, and went to the bathroom. Only two other people get up as early as I do, so the bathrooms are not crowded. I brush my teeth, wash my face, wet my hair and return to my dorm.
6:00 am: I change into my formal khakis and boots, and make myself a coffee. I have instant coffee, and there is a hot water dispenser in the common room.
6:15 am: I sit down in the news TV room, sip coffee and watch Fox and Friends. They have a panel discussing the movement to remove George Washington monuments from DC. Since I can't vote, I don't about politics. I look over to the other TV which has local news from NYC. NYC schools are reopening. I found the preparation of schools interesting.
6:30 am: Breakfast is called. I head down to the dining hall, and pick up breakfast. Breakfast consists of oatmeal, French toast and a pear. We have to eat in our dorm rooms, due to COVID, which was why I pick up breakfast. I eat the oatmeal and fruit, and make myself a protein shake.
6:45 am: I begin my course work.
8:30 am: I head outside to complete a running and pull-up workout. Each lap is 0.3 miles. After each lap, I do 10 pull-ups. Complete 8 laps and 80 pull-ups. I then walk to cool down, and converse with others working out.
9:30 am: I head back to the dorms, to shower and shave.
10:00 am: Count time. That means I stand in my dorm while the Correctional Officers take attendance. Takes only a few minutes.
10:05 am: Course work.
10:45 am: Head down to dining hall for lunch. Lunch is a filet of fish sandwich, carrots, mac and cheese and fruit. I eat everything.
11:00 am: More course work.
1:00 pm: Head out for workout number two. It consists of 300 pushups, 60 leg raises and another 2-mile run. I am asked to play basketball, but I deny the offer. I choose to walk around track instead. Not worth the risk of injury, in my opinion.
3:00 pm: As I am heading back to the dorm, I run into some friends sitting on picnic table. We discuss future plans and current mindset. I tend to leave when the conversation gets negative. Who are these friends? One is a older man in his mid-50s (who own multiple hotels throughout the country), another is a 47-year-old man (who is here for trafficking cocaine). The third person is a 48-year-old man (neurologist); the fourth person is a 31-year-old man (drug trafficker) and the last person is a 63-year-old man (lawyer). A rather eclectic group of individuals, sitting together on a picnic bench, on a warm summer day. Just another day in a Prison Camp.
3:30 pm: Shower and change.
4:00 pm: Count time. Again, I stand in my dorm room while the Correctional officers take attendance.
4:05 pm: Head to TV room to watch some news before they call us for dinner.
4:30 pm: Dinner. I like this dinner because it's healthy. Other inmates don't like it. It is chicken and brown rice, with a side of green beans. I mix them together in a microwavable bowl. I add olive oil, pepper, garlic and red chili sauce. It tastes really good. I also make another protein shake to drink with it.
5:00 pm: Read for pleasure.
6:00 pm: Finish course work for the day.
7:00 pm: Head to computer lab to write emails and work on content
8:00 pm: One of my friends asks for desperate help. It is amazing what painful secrets men can hold. Turns out that his wife has stage 4 lung cancer. She only weighs 89 pounds. And she was depending entirely on him for everything. He is asking the judge for compassionate release so he can take care of his wife. He is due to be released in a few months anyway, but her situation is deteriorating. This is the first time he has ever told me this. We work on a letter to send to the judge.
9:00 pm: I eat my evening meal. I have been mixing vanilla protein powder with 1 cup of oatmeal. It's delicious.
9:15 pm: I head to the TV room to watch basketball.
10:00 pm: I head back to my dorm, and read.
10:45 pm: I sleep.
To anyone that is reading this blog and is worried about a Prison Camp, please don't stress. Look at my day. I am able to exercise, complete course work (I am getting a paralegal degree), work on content, read, spend time with friends and watch TV. More importantly, I am able to live a meaningful and healthy life.
Until next time,
Shan Sultan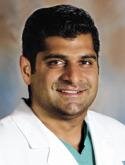 Shan Sultan worked as a medical doctor for 10 years before receiving a 48-month sentence for conspiracy to commit healthcare fraud. Shan was designated to Lewisburg Camp.          
TALK TO DAN TO FIND OUT IF WORKING WITH OUR FEDERAL SENTENCE REDUCTION SPECIALIST TEAM IS A GOOD FIT FOR YOU. CLICK THE BUTTON BELOW TO SCHEDULE YOUR FREE CONSULTATION.