With an unprecedented Presidential election upon us, you would figure the camp would be abuzz over this historical time. The entire direction of the country could be changed for our generation. So this morning, as I was walking the track, I asked my fellow inmates what they thought about this historic time. Every single one of them responded with an answer dealing with prison politics or rumors. I was flabbergasted. I reminded them about the election, but they didn't care.
It actually affected me to the point where I had to sit on a bench, and try to process what I had just experienced. These inmates have completely forgotten about the outside world. Prison has taken over their existence. Embracing confinement and finding a purpose based on confinement is disturbing. Confinement is punishment, and should not define a person's being.
None of these inmates are serving long terms, a few years at the most. It's sad to see how quickly individuals can become institutionalized. One the other hand, I have seen inmates, who are serving decade long sentences, who are not at all focused on prison politics or prison culture. Instead, they're focused on the outside world, and are always engaging in meaningful conversations about current events. These inmates also have a healthy obsession with their post-release life.
The difference between the two types inmates is most obvious when it's time to be released to home confinement/half-way house. The institutionalized inmate has not prepared, and is completely lost. He is anxious and always has an excuse for why he cannot move on with life. The non-institutionalized inmate has been connecting with his network on a daily basis. While incarcerated, he's working on skill sets that will help him with future employment. He has realistic goals, and realizes that all work is noble. He is using prison as a stepping stone. He does not consider prison his home, He looks at it like he is merely staying in prison. He has been using his prison experience to prepare for freedom. He is eagerly and excitedly awaiting his emancipation. The non-institutionalized inmate's life will not be defined by a few years! Which one will you choose to be?
Until next time,
Shan Sultan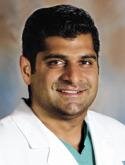 Shan Sultan worked as a medical doctor for 10 years before receiving a 48-month sentence for conspiracy to commit healthcare fraud. Shan was designated to Lewisburg Camp.          
TALK TO DAN TO FIND OUT IF WORKING WITH OUR FEDERAL SENTENCE REDUCTION SPECIALIST TEAM IS A GOOD FIT FOR YOU. CLICK THE BUTTON BELOW TO SCHEDULE YOUR FREE CONSULTATION.