There is no such thing as wasted time in prison. Boredom can be defeated by focusing on preparation for the future. One of the key steps in preventing institutionalization, is by forming a schedule that focuses on your life OUTSIDE of prison. By focusing on self improvement and planning for a vibrant post-prison life, you keep your mind from getting too used to living in prison.
The key bit of advice is to focus on the present and how every moment is precious. Every moment has meaning and can be significant. That decision is strictly up to you. Here's a rundown of what I did on a Saturday in federal prison…
7:53am: Wake up. I actually looked at my watch so I remember the time.
8:00am: For breakfast, I mixed oatmeal with vanilla protein powder. It is surprisingly tasty.
9:00am: Start reading for knowledge. I am on a no-TV protocol for the next two months. I have been using NPR radio for news, and trying to read more. I have also been working on my reading efficiency. One of the books I am reading is about the JFK assignation. It is a little long (close to 800 pages), but I figured I should be well versed on one of the most important events in American history.
9:15am: I read with NPR on in the background, and heard the news that Supreme Court Justice Ruth Bader Ginsburg passed away from her battle with cancer. Looks like the direction of the country is strictly in the Republican party's hands. Interesting how the power dynamic has changed in less than 8 years.
10:00am: Morning count.
10:15am: Start working on course work (I am working on a medical malpractice paralegal degree).
10:30am: Brunch. I made a breakfast wrap, which consisted of a wheat wrap, two hard boiled eggs, potatoes, cheddar cheese, salt and pepper. It was amazing.
11:00am: Continue working on course work.
2:00pm: Workout #1. Consists of 100 3-pump burpees and 60 pull-ups. End the workout with a 5-minute mindful meditation.
2:40pm: Head to computer lab to write emails.
3:00pm: Write emails.
4:00pm: Count.
4:30pm: Dinner. Consisted of a beef chili, corn bread and a side of corn.
5:00pm: Read for pleasure.
6:00pm: Workout #2. Consisted of 200 burpees, and a walk around track. Followed up with a 15-minute meditation.
7:00pm: Dinner. Two packs of mackerel fish in a wheat wrap, seasoned with salt, pepper and mayo. It is delicious and I am addicted to it. Has close to 40 grams of protein per serving.
8:00pm: Game of chess.
8:20pm: Lose horribly at chess. Converse with other inmates.
9:00pm: Head back to my bunk for count.
9:10pm: Listen to music and read.
10:00pm: Sleep.
When I was going thorough pretrial, I found comfort in reading blog posts about a prisoner's day, and I hope reading this helps you too. With adequate preparation and a change of mindset, things will be more than okay. You will flourish, and your time doesn't need to feel like wasted time.
Until next time,
Shan Sultan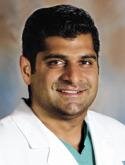 Shan Sultan worked as a medical doctor for 10 years before receiving a 48-month sentence for conspiracy to commit healthcare fraud. Shan was designated to Lewisburg Camp.          
TALK TO DAN TO FIND OUT IF WORKING WITH OUR FEDERAL SENTENCE REDUCTION SPECIALIST TEAM IS A GOOD FIT FOR YOU. CLICK THE BUTTON BELOW TO SCHEDULE YOUR FREE CONSULTATION.